Bio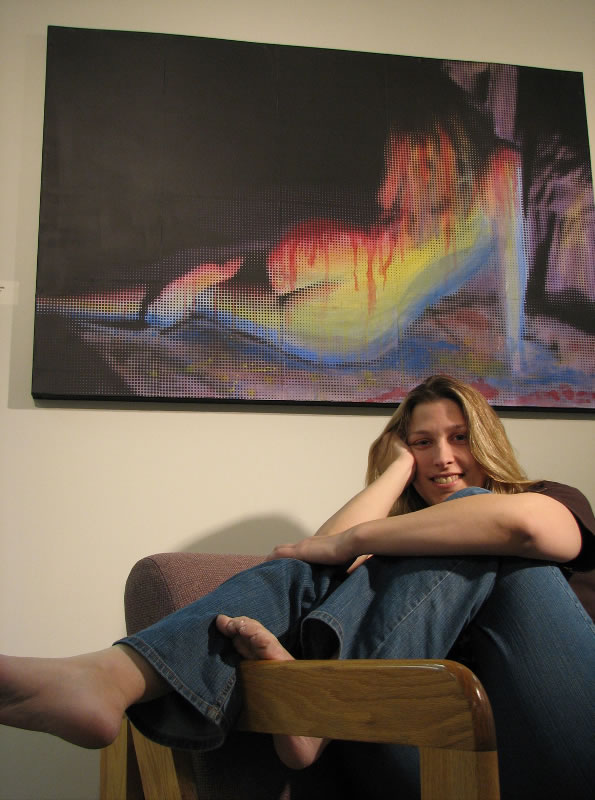 I was born and raised in Tucson, Arizona, but now am living in the suburbs of Atlanta, Georgia. I live with my fiancé (Jack) and my three cats. I have lived in the suburbs of many cities as an adult: Phoenix, Washington, D.C., Atlanta, Cleveland, and Boston. I think New England suits my temperament well, because I have a cold and bleak heart because I love winter best of all the seasons and revel in the explosion of color in autumn. I am a cold weather person, despite (or perhaps because of) being born a desert rat, and I love being near the water. At least it rains some in Atlanta and there is green grass and there are trees... so it's still better than the desert.
I have a seventeen year old son who is always very encouraging and supportive of my artwork, and who is a budding artist himself. I have been an artist since early childhood, but it was only once I was into my thirties that I realized that making art was really what I wanted to do with my life. I work primarily in oil paints, both monochromatic and color. I also enjoy photography, sculpture, and digital media and hope to find ways to combine all of these elements into future works. In my spare time I also enjoy reading and have been juggling as a hobby for over 20 years.
I graduated summa cum laude from Cleveland State University with a bachelor's degree in studio art after attending a total of six different colleges (including Kennesaw State, University of Arizona, Southern Polytech, and two different community colleges) in three different states during my academic adventures. In addition to my studio art I also do web and graphic design (Webica.com—badly needs to be updated) and presentation design consulting (PimpMyPPTPresentation.com) and have taught oil painting classes for adults and teens.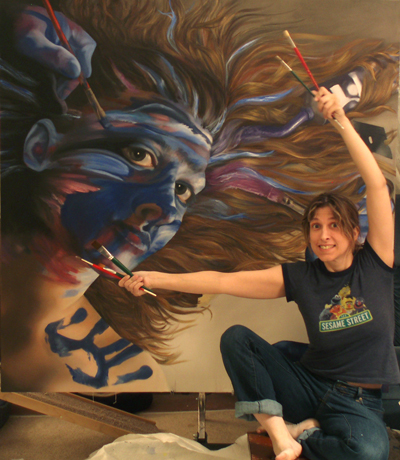 In approaching art, I consider that in this society it is easy to overlook the simple beauty of the world around us. One of my core philosophies is that beauty and art can be found almost anywhere. I take to heart the advice to "stop and smell the roses." As an artist I feel compelled to show the hidden beauty that surrounds us—to explore the shapes and colors that are right in front of us, if we'd only take a moment to see them. There is an unfathomable depth of beauty hidden in the intricate details of a pile of leaves; there is a quiet grace to the curve of the shadow of a door handle; something as simple as the splintered wood grain of a worn park bench can be intensely beautiful when examined. I also feel there is an appeal to uncertainty in artwork, and to the visualization of the purely internal, emotional, and the surreal. I enjoy creating art that makes the viewer question what they are seeing, and then take a closer look.
All contents © 2008 - 2013 by Katherine (Fernie) Howard, all rights reserved. Contact me
For upcoming shows and other announcements, join my low-volume mailing list.